Femme Country Magazine is the UK's luxury country, fashion and lifestyle Publication and Media Brand enlightening a rural to city readership.
Foot printing on all acres of country life, Femme Country Magazine's contents root deeply within showcasing all the canopies under the country landscape umbrella. We aim to advocate women in the sector, giving them a platform through which they can voice their business stories, personal ventures, paramount perspectives, sublime style and aspiring advice. From farmers, to founders to fashion designers we concentrate on showcasing poignant stories and cutting-edge brands driving to create a powerful writer to reader relationship.
Femme Country Magazine is the direct destination for quintessential country content with a contemporary curve. Published quarterly throughout the year, each issue is released pre-season, allowing our readers to remain five steps ahead within the fast-changing landscape. From the publication's cover photography to its feature contents, each issue is designed with the visual vocabulary of female succession, allowing the Femme Country reader to contemplate, create and conquer. We preserve the ethos that when reading our magazines each reader feels just as confident as the female faces staring back them, who are striving to make their own footprint on the world.
Femme Country Fashion Show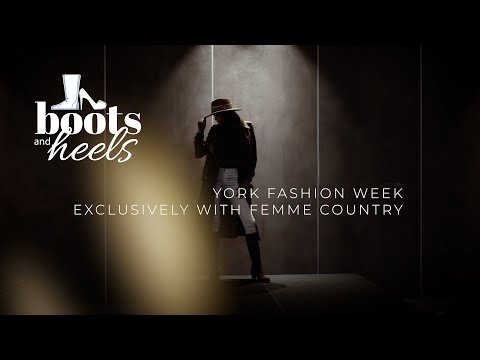 Femme Country Fashion Show
"As a girl proud to have grown up in a town, I have now found myself firmly rooted in the countryside. Writing a lifestyle column for Femme Country has allowed me to combine my passions for agriculture and fashion, and given me the opportunity to share my experiences, working on farm, touring the country and learning about brands that I never knew existed. The Femme Country team have continued to support and celebrate strong, independent women within the country sector and I'm so proud to be."
"I had been a loyal reader of Femme Country Magazine for a while before Brontë and I connected in the Summer last year, to discuss the opportunity to collaborate. It had long been a dream of mine to see my name in print, and I'm delighted have begun this journey inside the pages of Femme Country Magazine. As a farmer's daughter with a passion for the countryside, I've always enjoyed connecting with like-minded people, so connecting with the readership of Femme Country Magazine has been a lovely experience too."